J C Industries in Nisku Solves Pump Problems
JC Industries repairs pumps, sells pumps, designs pumps & knows pumps.
circulating pumps
accumulating pumps
transfer pumps
wash pumps
mud pumps
lube pumps
industrial pumps
drilling pumps
commercial pumps
heavy duty pumps
Did we mention we know pumps?
J C Saves you money with reliable pump repairs over pricey replacement costs.
J C Industries brought the world their exclusive, revolutionary Albrizac boiler pump uniquely created to be stronger and more dependable than anything else on the market. Not satisfied with this world class achievement, J C Pumps has forged a niche in the Alberta industrial marketplace with a full line of pumps, motors, repair kits, accessories and features. They also house a huge selection of pressure washers and related products for commercial, industrial and consumer use.
More than the amazing Albrizac pump, J C has Magikist, Cat, B&S and Jacuzzi pumps, too!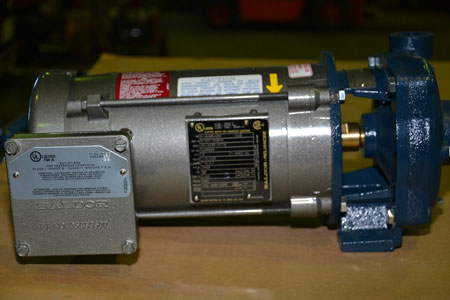 Whatever your pump-related problems might be, J C Industries has the experience to advise you on the best solutions available. In addition to their their own pump designs, J C Industry's fluid power professionals have expertise in:
Boiler pumps
Liquid Transfer pumps
Oilwell Mud pumps
Circulating pumps
Pressure washers
All related kits, accessories and other gear
If we don't carry it, you probably don't need it.